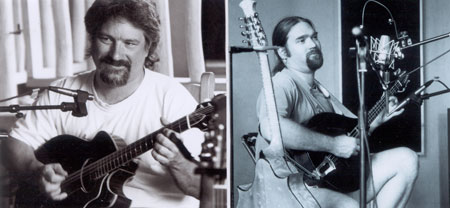 What some concert presenters are saying about Roger Landes & Chipper Thompson:
"Thanks for coming out to Kentucky and performing your wonderful music in Lexington and at the University of Kentucky. I continue to be thoroughly amazed by your unique blend of captivating repertoire from throughout the world, and your musical and technical virtuosity make your performances spell-binding. All who hear your music are not only thrilled by your masterful performances, but learn so much about world music in the process. Thank you again for sharing your gifts and talents with us, and I wish both of you much continued success for years to come."
-- Dr. John Cody Birdwell
Director of Bands
University of Kentucky
"MVFS was incredibly fortunate to have the talents of Roger Landes and Chipper Thompson grace our concert series. Their performance was the highlight of the season! Incredible musicians with engaging stage presence! Completely captivating! You will not see two musicians who complement each other more with their musical talents and finesse! Grand performance!"
-- Kelly Dougherty
Missouri Valley Folklife Society
Kansas City, MO
"Two bouzoukis. Two Hours. The music was hotter than that Sunday afternoon in Kansas. Everyone had a wonderful time, a sterling performance. We hope to see you fellas in 2007."
-- Mark Rassette
Executive Director
Hutchinson/Reno Arts and Humanities Council
Hutchinson, Kansas
DOWNLOAD CLIPS HERE: 192-bit MP3s from Janissary Stomp CD!
1. 1:30-2:00 Border Shirts/Fair Missouri Command: 708 KB
2. 0:00-0:50 Banks of the Nile: 1.2 MB
3. 3:07-3:57 Penitentes/Emergence: 1.1 MB
4. 7:00-7:33 Lamento di Tristano/De Trilport/Taqsim/Khevsoor: 896 KB
5. 0:00-1:00 Burned Letters: 1.4 MB
6. 2:50-3:13 Mummies/Quando los Santos: 588 KB
7. 0:29-1:00 March of the King of Laois: 732 KB
8. 2:33-3:13 Dervisomangas/Jovano Jovanke: 944 KB
9. 0:04-0:37 Out in the Sticks: 824 KB
10. 1:15-2:15 Danzas Asturianas & Gallegas: 1.4 MB
11. 1:21-2:00 Whippersnapper Snake: 916 KB
12. 6:06-7:05 mZungu: 1.4 MB
13. 4:50-5:40 Janissary Stomp: 1.2 MB
OTHER DOWNLOADS FOR PRESENTERS :
Janissary Stomp info >> MS Word doc, 32 KB
Roger & Chipper bios >> MS Word doc, 28 KB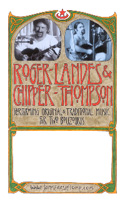 Blank poster, legal size >> PDF, 7.1 MB
Blank poster, letter size >> PDF, 7.7 MB